Are you feeling confused, misunderstood or sad and alone…

and tired of feeling physically, emotionally and mentally exhausted? 
Are your emotions, thoughts or pain affecting your ability to function or impacting on your daily life. Feeling worthless, insecure or lack confidence and worry?
Would you like more energy to enjoy life with meaning and fulfillment feeling healthier and happier?
You are not alone. Linda sees many people from all walks of life suffering from a range of conditions and diseases. There are natural solutions that can help restore your health & vitality!
Good health starts with a good mood. Depression, anxiety, insomnia, poor concentration, racing thoughts and other emotional symptoms are treatable – naturally, safely and effectively.
Mental and emotional wellbeing has a profound impact on your quality of life and your ability to achieve your full potential.
✓ Do you want to feel confident, inspired, motivated and truly fulfilled?
✓ Do you want your blood pressure & cholesterol levels within the normal range?
✓ Do you want to feel better, look good, lose weight & reach your goals?
✓ Would you like to bring your allergies under control and resolve digestive problems for good?
✓ Would you like more energy and to be free of aches and pains?
✓ Would you like to live longer, be healthier and truly enjoy your life?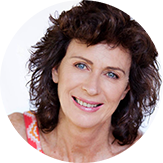 I offer

HD Computerised Iridology Analysis

to 

Personalise Your Holistic Health Plan

 with 

Latest Research & Scientific Methods

for:
MENTAL HEALTH
HORMONAL HEALTH & FATIGUE
WEIGHT and STRESS MANAGEMENT 
IMMUNITY & DIGESTIVE HEALTH
WELLNESS & HEALTHY AGEING
CARDIOVASCULAR HEALTH +
SKYPE  Consultations available. Get in touch with me today!
Why Choose Linda Cairns our Gold Coast Naturopath to help improve your health?
You will be seeing a caring, compassionate, professional Holistic Gold Coast Naturopath  integrating 35 years of knowledge and experience in Naturopathy, Homeopathy, Nutrition, Herbal Medicine and Holistic Consulting.  
Linda specialises in Functional Psychiatry including anxiety, depression, panic attacks, fears, phobias, cognition, learning difficulties, mood and behaviour disorders so you can be confident you are receiving the best care.
Linda will treat the cause of your problem, not just the symptoms and you will receive the highest quality practitioner products.
Linda integrates Traditional Knowledge with the Latest Research and Scientific Research.
Call our

Holistic Naturopath

Gold Coast

07 5518 7608