Discover how a Medically Intuitive Clairvoyant can help you discover a whole new level of physical, mental, emotional and spiritual awareness.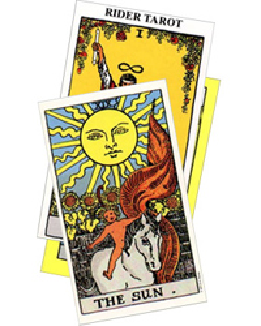 Linda has more than 20 years experience in the Natural Health industry, with training in Naturopathy, Homeopathy and other alternative therapies. This background, combined with her intuition and gift as a Clairvoyant, provide her with all the tools to help identify and treat the underlying cause of your health issues.
To further assist the process, Linda will involve you in a Tarot reading to help unlock what your subconscious mind already knows, helping you to connect with your own intuition for healing and guidance. Connecting all the pieces is Linda's speciality. Her expertise is being able to interpret between the conscious and subconscious mind using the ancient art of Tarot. This provides you with a deeper understanding of the true underlying cause of disease.
Appointments and Consultations
Allow Linda to empower you during this dynamic session as she opens your mind to a new way of thinking and a new way to view your health. Take the journey, unlock your dreams, experience vibrant health like never before in a comfortable and safe environment, either face to face, over the phone or via Skype or Facetime.