Knowing your body is the beginning, and foundation of the healing process. To restore the body's natural balance of mind and body, the conscious and unconscious mind, can uncover the origin of disease. Put simply, the way we express, or don't express, our thoughts and emotions plays a vital part in the healing process. True healing can only occur when we become in tune with our body and the innate healing power that lies within.
Science has finally uncovered truth, in what holistic practitioners have known all along, that the mind, body and spirit are all connected. They have linked negative thought patterns, with changes in brain chemistry, which in turn result in further negative thoughts and feelings. It's a viscous cycle to be in, and it disrupts the balance our body is trying so hard to maintain. The whole idea of Mind Body Wisdom is to restore balance in order to break the cycle and maintain a state of good mental, physical and emotional health and well-being.
Physical symptoms of ill health can effect our body in many ways. Our body is made up of several organs and systems that are designed to maintain a healthy immune system, digestive function, promote correct detoxification and keep our hormones in balance. Our diet and lifestyle play such a vital role in the maintenance of good health through these organs and systems. Diet and lifestyle factors that can disrupt the balance of our body's internal environment include chronic stress, inadequate exercise and poor diet choices to name a few. To restore health in our mind and body, we need to address issues in all areas of our life.
"After thirty five years of experience in Holistic Naturopathic practice, I have learned that the origin of disease is a combination of both physical, mental and emotional "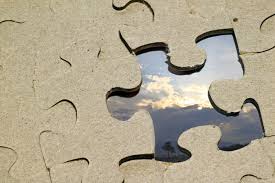 What does Linda Do?
Linda works with her clients to restore health using natural therapies that best suit each individual that comes through her door. She will empower you to understand how your body can restore it's own health and balance by guiding you through your healing journey. Your journey begins by uncovering what caused an imbalance to begin with, then focuses on getting you back on track to restore and maintain health.
You can expect to receive information and advise on diet and lifestyle changes that are essential to restore health. Linda may also prescribe vitamin, mineral and/or herbal supplements, as well as exercises that may be necessary to assist the healing process.