Female Hormone Profile
Hormones are tremendously complex and during the pre-menopausal years, imbalanced hormones can pose challenges with mood stabilisation, conception and regulation of your menstrual cycle. The Female Hormone Profile provides valuable information on an individual's hormonal status and the potential impact this may have on physical and emotional health. Salivary hormone measurements is the most accurate analyses of estrogens, progesterone, and testosterone.
Salivary hormone testing is particularly ideal for the prevention and treatment of hormone related symptoms and conditions, prescribing and for monitoring natural hormone replacement therapy.
Hormone-related symptoms can occur from the age of when a menstrual cycle commences. Generally, hormonal issues is usually not a clear-cut case of one hormone level being abnormal, or even one hormone system. In fact, because of the role that hormones play as chemical messengers to wake up the genome in specific target tissues throughout the body, it makes sense that all hormone systems work in concert with each other to maintain a state of balance.
Common Conditions:
Hot flushes
Weight gain
Night sweats
Depression
Irregular menstruation
Mood changes
Brain fog
Vaginal dryness
Bone loss
Dry skin
Fatigue
Insomnia
Disturbed sleep patterns
Low libido
Infertility
Miscarriage
PMS
Symptoms of menopause
PCOS
ANALYTES
DHEAs
Estrone (E1)
Estradiol (E2)
Estriol (E3)
Progesterone
Testosterone
Ratio
Cortisol Profile
Each person has two adrenal glands both located on top of each of the body's two kidneys. These glands are important to the body's endocrine (hormonal) system. Adrenal fatigue is a very common condition in today's society through the physical and physiological demands we put on our adrenal glands. Each gland is composed
Salivary cortisol testing is the most accurate and powerful non-invasive salivary hormone test that evaluates bioactive levels of the body's important stress hormones, cortisol and DHEA. This hormone test (stress test) serves as a critical tool for uncovering biochemical imbalances underlying anxiety, depression, chronic fatigue syndrome, obesity, dysglycemia, and a host of other clinical conditions that may affect our day to day lives. This hormone test examines 4 saliva samples over a 12-hour period for levels of cortisol and DHEA. The Adrenocortex test should be used as a general screening test as it plays such an important role for a healthy life.
Common Conditions:
Anxiety
Headaches
Poor concentration, 'brain fog'
Energy levels
Fatigue, lethargy
Salt cravings
Mild depression
Lack of stamina
Sexual dysfunction
Irregular sleeping patterns
Thyroid dysfunction
Blood Pressure
Depression
Impaired Immune System
Analytes
Cortisol 6:00-8:00am
Cortisol 12:00pm
Cortisol 4:00pm
Cortisol 8:00pm
SLEEP PROFILE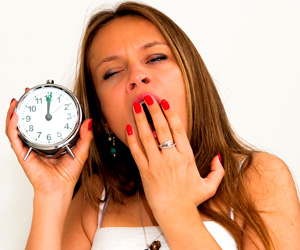 Insomnia is defined as a repeated difficulty with sleep initiation, maintenance, duration and/or quality of sleep. This occurs despite adequate opportunity and time for sleep and results in daytime impairment. Mild (transient or short-term) insomnia is known to affect between 30-50% of the general population, whilst chronic insomnia has a prevalence of 9-15%. This disorder affects energy levels, memory, concentration and problem solving skills. In addition, it has been linked to learning disabilities in children. Sleeplessness not only affects the individual but also produces social stress, lowered employee productivity and higher number of accidents. Therefore it is vital that the cause and treatment of insomnia is adequately addressed.
Common Conditions:
Cardiovascular disease
Headaches
Insomnia
Anxiety
Shift work
Hair loss
Depression
Fatigue
ANALYTES
Midnight Collection
Cortisol (12-2am)
Melatonin (12-2am)
Male Hormone Profile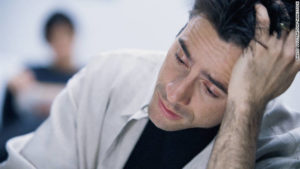 The basic male hormone profile is a unique and accurate analysis for the measurement of male hormones. As the body ages it is evident that particular hormones decline or fluctuate causing a variety of health conditions. This unique profile will provide valuable information on an individual's hormonal status. The Male hormone profile will provide insights into a wide range of disorders, from reduced libido and muscle mass to cardiovascular disease and other hormone related imbalanced symptoms.
Salivary hormone testing is particularly ideal for the prevention and treatment of hormone related symptoms and conditions, prescribing and monitoring natural hormone replacement therapy. Salivary Hormone testing is unique in that it helps identify the hormonal imbalances which may be causing chronic health problems. From just one simple non-invasive collection, results obtained from the test make it possible for practitioners to individualize treatment in order to establish optimal hormone balance.
Common Conditions:
Poor memory
Poor attention/focus
Fatigue
Anxiety and Depression
Erectile Dysfunction
Muscle weakness
Loss of libido
Impaired immune system
Prostate cancer
Diabetes and hypoglycaemia
Cardiovascular disease
Inflammatory conditions
Male pattern balding
Analytes:
DHEAs
E1-Estrone
E2 -Estradial
Testosterone